Sales Enablement Needs to Be Managed As A Business Within a Business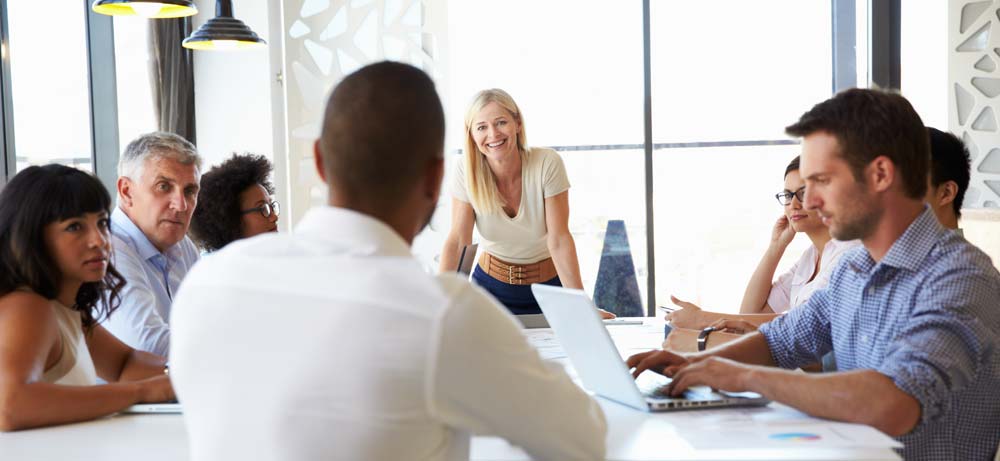 Sales enablement continues to be a growing, evolving industry, and with those changes comes a level of uncertainty about how best to implement sales enablement solutions. From enterprise companies to middle-market firms to startups, alignment between departments is consistently an issue—as is overall organization and communication—making the implementation of sales enablement problematic. Obviously, companies want to increase the productivity of their sales teams and consequently increase revenue, but in today's competitive business landscape it's becoming more difficult to reach their sales goals. Treating sales enablement as a business within your business is one crucial step toward that goal.
How to Implement Sales Enablement as a Business within a Business
The Sales Enablement Society
Although the best practices of sales enablement historically have been difficult to define, the establishment of the Sales Enablement Society has done much to bring together various sales enablement practitioners and formalize the strategic processes and goals of sales enablement.
In order to make sales managers and representatives more productive and give them the ability to increase sales productivity, the Sales Enablement Society promotes this business within a business model. So, what exactly does that look like?
Establish a Central Location for Sales Enablement Programs
It's not enough for a company to simply say it is dedicated and committed to sales enablement. The people running the enablement efforts for sales need to approach their processes, strategy, and implementation like any business. This ensure there is a centralized, defined department to handle these issues, and it identifies points of contact to deal with the enabling sales within a company.
Often, departments don't know what sales needs to be effective. Other departments can even inadvertently work against the efforts of sales. By operating like a business, there's a central place to identify, tackle, and solve these organizational miscommunications and issues. 
Alignment between Sales and Marketing and Other Department
Sales enablement is an incredibly effective way to bridge any existing gap between marketing and sales and ultimately make both teams more effective. However, a truly effective sales enablement program isn't exclusive to marketing and sales divisions. It's a whole-company approach.
For example, Human Resources needs to be involved because they're crucial to hiring the actual sales representatives. If HR doesn't know what to look for in a sales rep, they could hire people who will allow these enablement processes to fall by the wayside. Similarly, IT needs to be involved. They install and integrate many enablement tools for sales, such as your CRM, marketing automation functions, content catalogs, and more.
Three Steps to Implementing Sales Enablement
1. Identify internal stakeholders.
The first step is defining your internal customers, which will usually predominantly be the sales force. Just like any business, you have to understand your customers for success, so you must identify, define, and seek to understand the needs and barriers to success of the customers your sales  force is looking to help.
2. Identify business needs—and how sales enablement can address those needs.
For a sales enablement program to be effective, the company must first understand their overarching goals and then determine how enabling sales  can help facilitate those goals. Sales enablement goals must always align with overall company goals, which means specific enablement processes are going to be different for every company. This is part of why sales enablement is hard to pin down. The framework can be similar, but the specifics and the sales ennoblement playbook are always going to be contingent on the company.
As with any effective goal, you must define sales enablement services with measurable metrics. This will allow you to ascertain if your efforts are reaching goals and proving effective. Once you can quantify something, you can identify where errors are made and hiccups occur, and you have the framework to measure your improvement after changes are implemented.
Striving toward sales enablement goals is not a one-off process; it's ongoing. The goals should be incremental, they should build on each other, and again, they must be measurable.
3. Define how sale enablement will affect the company's bottom line.
When executives are presented with the possibility of implementing sales enablement, the first factor they consider tends to be cost. They see these measures as cost centers rather than revenue-generating potential. For enablement of sales to truly work, though, you need the full buy-in of the company's higher-ups, and if you can prove the financial worth of sales enablement, your chances of getting that buy-in increase dramatically.
As with goals, there is no cover-all answer for every company. How to get executive sponsorship is always going to be customized to that business, but the overall approach should be tying sale enablement's goals to revenue-related goals. This will prove the immediate and continued worth of sales enablement (through a financial lens). If you don't speak in terms of bottom line and the pivotal metrics to gauge that progress, you risk executives dismissing  enablement of sales as nothing more than a costly addition to the company structure. 
Companies are used to paying for trainings and new technologies in the hopes of increasing revenue down the line. You need to show that enabling sales can provide the same value and remove those underlying barriers to revenue generation.
Remember also that establishing sales enablement doesn't need to come with huge overhead. It doesn't necessarily require hiring an entire new team. People already within the organization can take on these roles—with the possibility of one or two new hires to facilitate the process. 
One Common Barrier to Sales Enablement Success
A consistent issue that companies run up against when trying to implement sales enablement as a business within a business is that people look at the traditional hierarchy and organization of a company and try to find where sales enablement fits. They want a  enablement program for sales to plug into an existing slot within their organizational structure. However, this mind-set often leads to departments operating as individual, disconnected "islands."
Instead, a company should streamline the communication channels between these departments. In this way, the traditional organizational structure is a huge barrier to success. Sales enablement should not be viewed as its own separate division. Although it will be operating as a business, it must interact with all departments to improve the salespeople's ability to sell and improve other departments' ability to facilitate sales in that goal.
Learn how to increase marketing and sales productivity by developing a predictable, gowning sales pipeline through isales enablement.