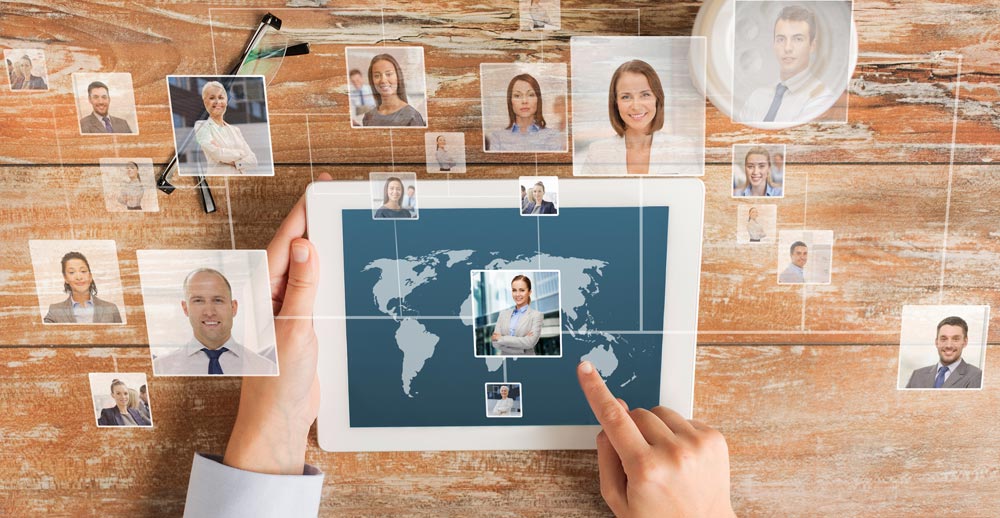 Your website is often one of the first ways a potential customer interacts with your company. For that reason, a website should always be viewed as much more than just a portal to place your business information. Rather, it's an integral part of your brand, and when created and presented correctly, it can actually function as one of your most important, most effective selling tools.
Important Tactics to Ensure Your Website Is an Effective Sales Tool for Your Business
1. Make the Site Findable through Search Engine Queries
You can have the most professional, most brand-positive website imaginable, but if nobody can find you through search engine queries, that site simply isn't going to be seen by that many people. The fewer eyes on your site, the less effective it is as a selling tool.
To ensure search engine visibility, pay attention to both your on-page SEO and off-page SEO. On-page SEO involves things such as using static URLs and naturally incorporating industry-relevant keywords in headers, content, URLs, and so on.
Off-page SEO is largely about link building. However, search engines are becoming progressively smarter about catching improper link building tactics, so the best approach is to create high-quality content that people voluntarily want to link to.
2. Fill the Site with Educational, Valuable Content
Every web page is an opportunity to provide value and information to your customers (and potential customers). If you shift your mind-set to view your website in this way, your site won't just look nice. It will genuinely answer your consumers' questions, solve their problems, and provide tangible value, thus heightening the overall impression of your brand.
To accomplish this, fill your site with:
Insightful blogs.

Premium downloadable content.

E-books.

Case studies.
Also make sure all educational content is easily accessible. Don't bury the links on difficult-to-find pages or make downloading that content in any way counterintuitive. Don't forget to double-check that all links are fully functional. You don't ever want to put an unnecessary barrier between your potential customers and your content.
Content Creation for Your Buyer Personas
Content should be created specifically with your buyer personas in mind (through every stage of the buyer's journey). This will ensure the content provides maximum value, is relevant to your site visitors, and educates them about issues they genuinely want answers to.
If you can properly identify the information your consumers want and then provide accurate, engaging answers to their questions on your site, you are positioning that site as one of your most powerful selling tools.
3. Your Website Content Must be Engaging 
Educational and valuable content does not automatically mean engaging content. What's the difference? Educational content answers a consumer's question. Engaging educational content answers a consumer's question in a fun, memorable, or interactive way.
When moving forward with your content creation, keep in mind that one of the most effective forms of engaging content is video. Whether it's posted within a blog or embedded on your home page, video entices and engages people far more than an uninterrupted block of text.
Why is engaging content so vitally important? Quite simply, it keeps people on your site longer, and the longer a person is interacting with your website and your content, the more opportunities there are for that person to go from a passive user to a lead. 
To facilitate multiple page views of your engaging content, don't forget to incorporate a relevant and logical link system (from the home page to other website pages or blog posts).
4. Include Video in Your Website to Build Trust and Credibility
Video is certainly a subset of engaging content, but it's so important it deserves a separate listing!
Videos keep visitors on your site longer, but even more importantly, videos keeps visitors engaged with your site longer. A person is simply less likely to take the time to read through a lengthy chunk of text, but that person very well might click on a video and watch for a few minutes. 
In this way, video is a great way to disseminate a lot of information in a condensed space. This allows you to address a lot of user questions and concerns quickly, thus providing that value in an accessible way.
Don't just add video to add video, though. Just like text content, video content needs to be educational and provide concrete value to your customers to be a truly effective selling tool on your site.
5. Create Lead Generation and Customer Conversion through the Site
For your website to be the most effective selling tool possible, it needs to help you convert the people simply browsing your site into leads (and eventually customers).
To promote this lead conversion, ensure that every page—including every blog post—has a clear, relevant, and enticing call to action. That call to action should lead to a landing page where a user can fill out a form, pass on his or her contact information, and then subsequently receive a response from your company.
As with all aspects of your site, check that everything is working smoothly and correctly. Make sure the form on the landing page is easy to fill out and free of any errors, broken links, or other issues that would prohibit or discourage a person from completing the form. For example, every field in the form should be straightforward and clear. A person should never have to guess what a form is asking for. That's a recipe for a lost lead.
6. Build a Clean Site with Easy-to-Navigate User Interface
Sometimes just having all the right elements on your site isn't quite enough to promote user engagement and lead conversion. Those elements also need to be presented in the correct manner.
Call to actions are one such element. For maximum visibility and effectiveness, a call to action should be placed toward the top portion of your home page on the right-hand side. This visibility ensures it's clear how people can get in touch with you.
In terms of navigability, make sure the information flows logically and easily from one section to the next. The home page should be particularly clear and to the point. Users should be able to scan that page and, within five seconds, determine how you can solve their problems.
In today's increasingly competitive market, more and more companies are flooding the online space. That means every aspect of your brand—and that absolutely includes your website—needs to be consciously crafted as a selling tool. For many people engaging with your business, the website makes that important first impression. Ensure it's a good one!